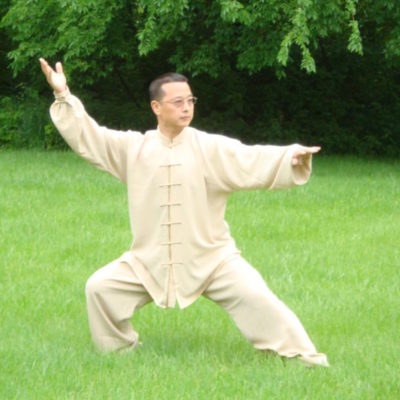 About Arthur Du
– The 6th Generation Descendant of Yang Style Tai Chi Quan
– The 12th Generation Descendant of Chen Style Tai Chi Quan
– Chinese Nutritional Cuisine Preparation Senior Specialist
– Chinese Medicine Health Promotion Senior Specialist
Photo Gallery
Click the button below to see photos about Arthur and his classes including Tai Chi, Xing Yi, Ba Gua, Mantis Form as well as other styles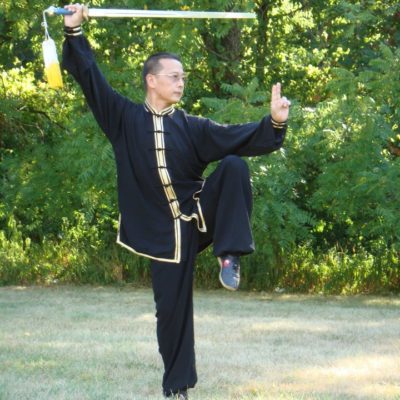 Video Gallery
Click the button below to see Videos about Arthur and his classes including Tai Chi, Xing Yi, Ba Gua, Mantis Form as well as other styles
Class Information
Available online through Zoom for both free and paid online classes
Free Online Class on Saturdays at 8:00 Central Time
In order to combat Covid-19, Master Arthur Du is offering online free Saturday classes through Zoom and Facebook Page (Arthur Tai Chi). Interested?
Private Online Classes
1 on 1 lesson: $75/hour
1 on 2, 1 on 3 and 1 on 4 online lessons $100/hour
Group Online Classes
1. Free Saturday mornings between 8:00 and 8:30 am CST, USA time
2. Paid Group Lessons are coming soon
We Are Dedicated to Everything Tai Chi Fitness
From Tai Chi, Xing Yi, Ba Gua empty hand forms to weapons form including but not limited to Tai Chi sword, double sabres, fan, broadsaw, spear, and stick. Arthur Tai Chi provides a variety of different internal martial arts to you combined with Chinese medicine and philosophy into the teachings. Whether you simply want to learn a few forms, learn Chinese Tai Chi theories, improve certain body conditions or want a full-body transformation, Arthur will help you meet your goals so that you can feel like the most beautiful version of yourself.